Congratulations! Your dedication and hard work make a real difference in the lives of children and families. Click on the info-graph below to see how your efforts, day in and day out, affect the families of DC and beyond.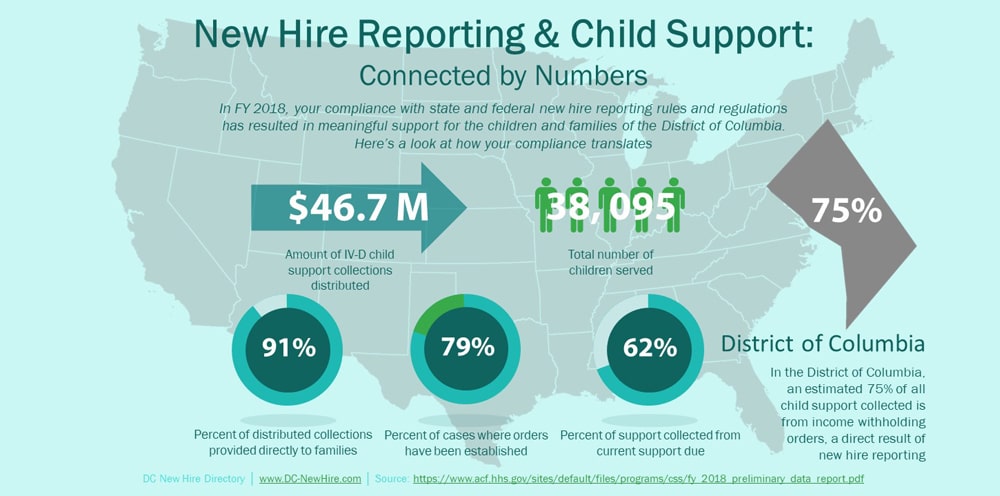 Section 453A(a)(2) of the Social Security Act defines a newly hired employee as an employee who (i) has not previously been employed by the employer; or (ii) was previously employed by the employer but has been separated from such prior employment for at least 60 consecutive days.

We highly recommend reporting your new hires electronically, as there are multiple benefits of doing so. Electronic reporting is the most secure method of transmitting data, allows for faster processing, and saves on postage and other costs. Additionally, employers receive printable confirmation of all new hires reported.

For more information on how to report electronically, please refer to the Reporting Fundamentals page or call us at (877) 846-9523 ext. 300. Customer Service Reps are available to answer questions, discuss reporting options, and provide a walk-through of the website and help with the registration process. Our goal is to make reporting your new hires as simple and quick as possible during the hiring season.